This sickens me to comment on yet another preventable tragedy. Yet, if a person called the police in your city and said "I am hearing voices and someone is sending vibrations to me via a microwave machine" ... what would the police

do? Would they just walk away making 'crazy jokes' as they left? Or would they call for a medical professional to come evaluate the person to see if perhaps they could take him to a "hospital".
They would if he was having a heart attack!
When are we going to learn that a break in the brain, is no different than a malfunction of the heart? And what if the person experiencing acute psychosis was afraid or was too paranoid to go for help, 'even' if it was offered? What would happen if this took place in Lexington, KY today? What if you go to work tomorrow and a person having a psychiatric break -- was not treated as a medial emergency? What if he or she found he or herself a gun? It is time for the average tax paying citizen to call their legislators and congressman or women -- to demand state and federal change!
It is time for the public to say, NO MORE ...
~

GG Burns, Mother, advocate for "treatment before tragedy"
Mass Killing at Navy Yard Could Have Been Prevented
Aaron Alexis a "classic example" of what 50 years of failed mental illness treatment policy have produced, according to the Treatment Advocacy Center.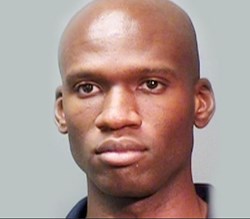 This is a classic example of the failure of our mental health system – and the price we all pay for that failure.
Arlington, Virginia (PRWEB) September 18, 2013
Shot by a man whose hallucinations were so serious he called police in terror barely a month ago, the 12 people killed last Monday at the Navy Yard in Washington are the latest victims of America's failed mental health policies and civil commitment laws that need to be improved, the Treatment Advocacy Center said Tuesday.
"This is a classic example of the failure of our mental health system – and the price we all pay for that failure," said Doris A. Fuller, Treatment Advocacy Center executive director. "Aaron Alexis was clearly suffering an acute psychiatric crisis. He was like a man in the grip of a terrible heart attack. But because of our dysfunctional approach to mental illness treatment and weak civil commitment laws in the state where he was deteriorating, he wasn't treated like the victim of a severe medical emergency. Now, 13 people including Alexis are dead, eight more are injured, and the lives of innumerable others are forever changed."
Failed Federal Policies
Passage of the Community Mental Health Act of 1963 and the resulting wholesale closure of public psychiatric hospitals decimated the inpatient system that once provided care for the most acutely and chronically mentally ill individuals. Today, the nation has 5% the number of public beds it had in the late 1950s, and untreated mental illness is a factor in an estimated 50% of rampage killings and 10% of all homicides, Fuller said. It is also a major contributor to homelessness, jail and prison overcrowding,
victimization of individuals with mental illness and suicide.
"Research shows that individuals receiving effective mental illness treatment are no more likely to
commit violent acts than the general public," she said, "but the system for providing timely and
effective treatment to those most at risk for violence has been dismantled and nothing has replaced it."
Weak State Civil Commitment Laws
At the same time, we were emptying the nation's psychiatric hospitals, civil commitment became
increasingly limited to individuals demonstrating an imminent danger to themselves or others,
the executive said.
Rhode Island provides a case in point.
Just over a month ago, Newport, Rhode Island, police responded to a call from shooter Aaron
Alexis's hotel room, where he told officers he was being followed by someone who "had sent
three people to follow him and to keep him awake by talking to him and sending vibrations to
his body" via a microwave machine. Alexis, 34, moved to three different hotels in a single night t
o elude the voices and the people he believed were sending the vibrations, according to a police
report provided to the media.
The responding officers told Alexis to stay away from the individuals he thought were following
him and concluded, "No further action was required."
"Under the laws of some states, Alexis could have been taken to a hospital for emergency
evaluation," said Fuller, "but in the absence of violent or suicidal acts or threats, it appears
he was not considered
committable
in Rhode Island," which requires that an individual with
mental illness demonstrate "likelihood of serious harm" to qualify for involuntary treatment.
The Treatment Advocacy Center is a national nonprofit organization dedicated to eliminating
barriers to the timely and effective treatment of severe mental illnesses. The nonprofit promotes
laws, policies and practices for the delivery of psychiatric care and supports the development
of innovative treatments for and research into the causes of severe and persistent psychiatric
illnesses, such as schizophrenia and bipolar disorder.
The organization does not accept money from pharmaceutical companies. The American
Psychiatric Association awarded the Treatment Advocacy Center its 2006 presidential
commendation for "sustained extraordinary advocacy on behalf of the most vulnerable
mentally ill patients who lack the insight to seek and continue effective care and benefit
from assisted outpatient treatment."
Jamie

Mondics
Treatment Advocacy Center
703-294-6003
Email