By GG Burns
Over the weekend, I became involved with a Facebook post generated by Debra Hensley and many of her friends. Debra currently serves as Vice-Chair of the Mayor's Commission on Homelessness and is a long time public servant from Lexington.
Debra's post began with her search for a well-known homeless woman who some refer to as "Dorothy" or even as an "iconic" Lexingtonian.
In a few hours, one post had generated over 184 likes, 166 comments and 32 shares. Since Lexington temps were predicated to plummet to 0 by Sunday evening, this created quite a frenzy of solutions among Debra's friends. Some believed if Dorothy refused shelter she might meet inpatient criteria for hospitalization. (This was assuming that Dorothy has serious "untreated" mental illness.) Others believed that we should respect Dorothy's rights – after all, she's not hurting anyone by living on the streets, right?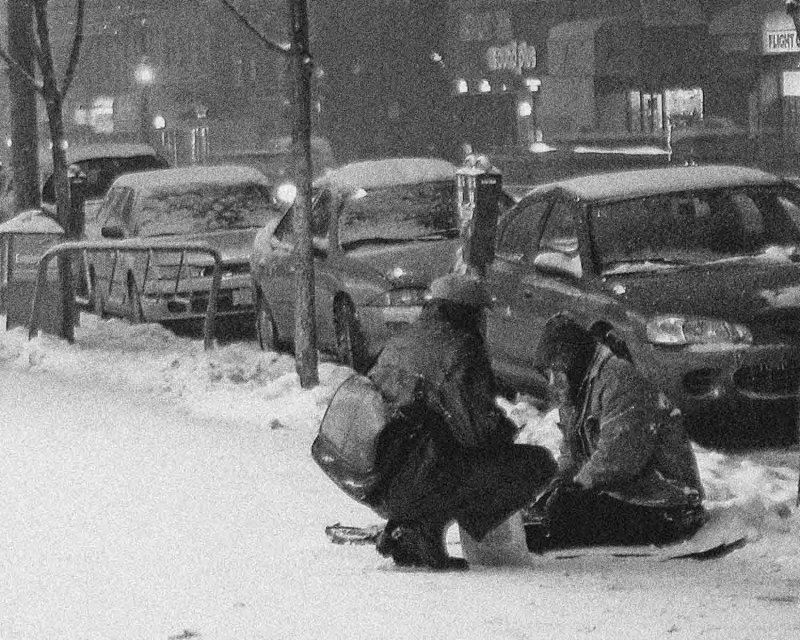 If the "Dorothys" living on our streets are not being arrested, refuse shelter and other community resource
s – they must not be costing tax payers anything, right? Think again!
According to the Mayor Gray's Commission on Homelessness Report published on Jan, 2013:
Homelessness can cost the community between $35,000 and $150,000 depending on the type of services needed. The cost to provide housing and services, however, is between $13,000 and $25,000 an individual. Therefore, a homeless person on the street or in the shelter system can cost up to five times as much as those who are permanently housed! Click here to review the report:
http://www.lexingtonky.gov/Modules/ShowDocument.aspx?documentid=24190
In the

Mayor's Homelessness' Report

recommendations

for "outpatient treatment" are revealed on page 42.

Some persons with severe mental illness do not accept that they are ill and will not take their medication or participate in treatment. Because the law protects individual civil liberties, it requires a court order to force people to do so. In Kentucky, court-ordered outpatient treatment is allowed under KRS 202A.081 in limited circumstances when symptoms are severe and long-term hospitalization appears to be the only option. Consequently, it is not used as often as it is needed.
"There is a ground swell of support for changing the civil commitment legislation to broaden the ability to order an individual into outpatient treatment. Changes in the legislation would allow treatment to be ordered any time there is evidence that an individual has a significant history of problems that are directly related to not following treatment recommendations. A change in legislation will have a positive impact on reducing an individual's cycle from being on the street, to jail, to homelessness due to untreated mental illness."
On the Facebook thread about "Dorothy" some of us suggested if rescue measures did not occur, the police would sadly find her dead! The
story written here
by Lexington Herald Leader journalist,
GREG KOCHER,
reveals the entire story much better than I. Greg gives credit to individuals such as
Debra Hensley,
the Lexington Police and Connie Milligan at Bluegrass.org, for their heroic efforts, for which I am grateful. The entire article can be found here: http://www.kentucky.com/2014/01/06/3020794/lexingtonians-use-facebook-to.html
Dorothy's rescue story explains the complexity of the community's inability to provide needed mental "health" resources, because she doesn't believe she needs them. I am not a doctor, but this is most likely due to Dorothy's lack of insight or Anosognosia to her condition.
According to Treatment Advocacy Center: Anosognosia - "lack of insight" or "lack of awareness" - is believed to be the single largest reason why individuals with schizophrenia and bipolar disorder do not take their medications. A result of anatomical damage to the brain, it affects approximately 50% of individuals with schizophrenia and 40% of individuals with bipolar disorder.
Next time you encounter a person like "Dorothy," huddled in a dark alley, obviously mentally ill and suffering – please consider there are solutions and your call can make a life saving difference beyond a few nights.
Not mentioned in the Lexington Herald Leader story are solutions like "AOT", a separate outpatient standard law, which would enable individuals to have options to live in a least restrictive alternative environment - and not wait until they
deteriorate
-
reaching dangerous inpatient criteria
.
This story was later repblished on "SHINEYAHOO.COM" here:
http://shine.yahoo.com/healthy-living/facebook-saved-one-homeless-woman-deep-freeze-201700405.html
As the Mother of a young man diagnosed with a serious brain disease and advocate for improving mental health laws, my recommendation is simple: Support HR 3717.

What can we do as a society to bring needed change for individuals and their families suffering with serious "untreated" mental illnesses (brain disorders)?
1.) learn more about the mental health laws in Kentucky, or in your state.
2.) Learn about needed solutions that will redirect funds and have a more humane impact for individuals and families like "Dorothy".
3.) Call your Representative in Congress and ask them to co-sponsor Rep. Murphy's HB 3717 Bill. View a list of numbers for Kentucky here.
4.) Follow this Blog and help desperate families like mine to advocate to change state laws. GET

INVOLVED!
Families of young adults in crises, have been pushed aside with "NO RIGHTS" due to civil liberties laws, HIPPA and government grants that sometimes leave out those too ill to ask for assistance.
Millions are spent on anti-stigma campaigns instead of focusing on treatment that would help end stigma.

The most stigmatizing barrier to treatment is how brain disease is managed under behavorial health but should be

managed under physical health.

We need to update our diagnostic categories to classifications that reflect the severity of

brain illness

(much like cancer-stages).
The contents of Murphy's bill will help families in crisis and includes provisions for states to support AOT. By helping HR 3717 pass, we as a society can make an informed decision to not neglect the most vulnerable members of society, those with severe mental illness/brain disease who are suffering from homelessness and/or repeated and traumatic experiences with law enforcement. Instead, reach out and help those individuals seek treatment and experience life

-

instead of being forced to barely survive - and sometimes die - in the cold, alone and fearful.